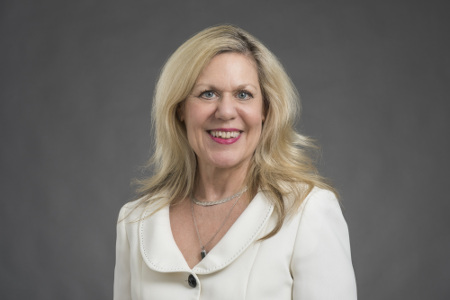 Dr. Martha Clare Morris, ScD, Rush University Medical Center, Chicago, IL.
Dr. Martha Clare Morris is Professor of Epidemiology, Director of the Section of Nutrition and Nutritional Epidemiology in the Department of Internal Medicine, and Assistant Provost of Community Research at Rush University Medical Center in Chicago. She received her doctoral degree in Epidemiology from the Harvard School of Public Health. She has over 20 years experience studying risk factors in the development of Alzheimer's disease and other health problems of older persons, and in particular, how nutrition relates to these conditions. Dr. Morris has published findings on the relations of diet patterns, antioxidant nutrients, dietary fats, and the B-vitamins to these conditions. She is the lead creator of the MIND diet for healthy brain aging. She has a long history of NIH and other funding to examine dietary risk factors of Alzheimer's disease among 10,000 African American and Caucasian participants of the Chicago Health and Aging Project and the relation of tocopherols and brain metals to neuropathology and neurologic diseases among 1,200 Chicago participants of the Memory and Aging Project. She is also the Principal Investigator of a multi-center randomized trial of the MIND diet to prevent Alzheimer's disease.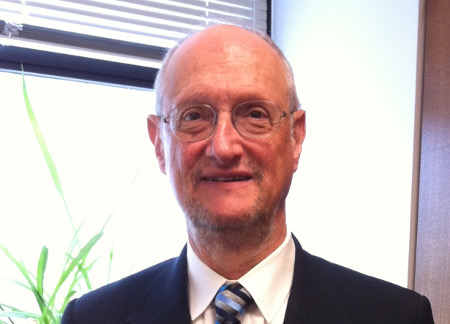 Dr. Frank Sacks MD, Harvard School of Public Health, Boston, MA.
Dr. Frank Sacks received his bachelor's degree in Biology from Brown University and his M.D. from Columbia University in 1977. In 2000, he became Professor of Cardiovascular Disease Prevention in the Department of Nutrition at the Harvard School of Public Health. In addition to this, Dr. Sacks is also Professor of Medicine at Harvard Medical School and a senior attending physician at Brigham and Women's Hospital. Through his previous involvement in research and public policy in nutrition, cholesterol disorders, hypertension, and cardiovascular disease, Dr. Sacks has devoted his career to understanding how a healthful diet can prevent heart disease and diabetes. He received the 2011 Research Achievement Award of the American Heart Association for lifetime research accomplishments. Now, he is dedicating his research to preserving cognitive functioning as individuals enter their 70's and 80's. "Many of us have gained weight over our adult lives, and overweight can cause a multitude of health problems, and weight loss can improve cardiovascular health and prevent diabetes, two causes of cognitive decline," states Dr. Sacks, "there is also some research that suggests that the type of diet we eat affects cognitive health. We hope that the results of the MIND study will teach us how to preserve our cognitive functioning."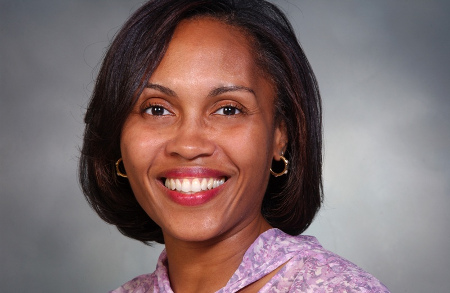 Dr. Lisa Barnes, PhD, Rush University Medical Center, Chicago, IL.
Lisa L. Barnes, PhD is Professor of Neurological Sciences and Behavioral Sciences at Rush University Medical Center, and a cognitive neuropsychologist in the Rush Alzheimer's Disease Center. She received her PhD in biopsychology from the University of Michigan and completed an NIMH post-doctoral training program in cognitive neuroscience at the University of California, Davis. Her research focus is on health disparities of chronic diseases of aging. She is the Principal Investigator of two community-based cohort studies of older African Americans, and the Director of the Rush Center of Excellence on Disparities in HIV and Aging. As a cognitive neuropsychologist, Dr. Barnes has extensive experience in measuring and interpreting cognitive function for large-scale community based observational and intervention trials in older adults. She serves as the neuropsychologist for the MIND trial and the chair of the outcomes committee.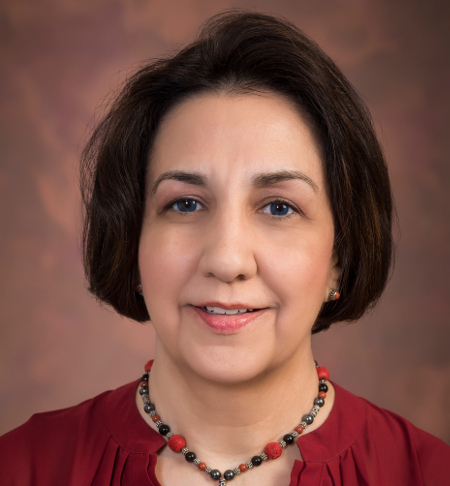 Neelum T. Aggarwal, MD, Rush University Medical Center, Chicago, IL.
Dr. Neelum T. Aggarwal, MD, is a cognitive neurologist, clinical trial specialist and researcher in the field of longevity and aging. She is Senior Neurologist for the federally funded Rush Alzheimer's Disease Center Clinical Core in Chicago; Director of Research at the Rush Heart Center for Women, and an Associate Professor in the Department of Neurological Sciences at Rush University Medical Center. She completed her neurology residency at Henry Ford Hospital in Detroit, Michigan, and completed an Aging and Neurodegenerative disorders fellowship at the Rush Alzheimer's Disease Center. Her current research focuses on the predictors and outcomes of cognitive decline, mild cognitive impairment and dementia in older adults in under served populations in Chicago. She is particularly interested in identifying how social determinants of health, cardiovascular disease and other novel risk factors for cognitive impairment including sex and gender differences, may lead to strategies to prevent cognitive decline and dementia. She is the Co-Principal investigator for the federally funded multi-center PCORI grant, "Community Engagement for Early Recognition and Immediate Action in Stroke (CEERIAS)", and is a long standing Steering Committee member and Site Principal Investigator for multiple industry and NIA funded clinical trials on Aging and Alzheimer' s Disease through the Alzheimer's Disease Cooperative Study Group (ADCS) – and Alzheimer's Therapeutic Research Institute (ATRI). She is the Cognitive Neurologist for the MIND Trial and serves on the Outcomes and Recruitment Committees.
Konstantinos Arfanakis, Ph.D. , Rush University Medical Center, Chicago, IL.
Dr. Konstantinos Arfanakis, PhD is Professor in the Department of Biomedical Engineering and Director of the MRI Program at the Illinois Institute of Technology (IIT), as well as Leader of the Imaging and Bioengineering Studies at the Rush Alzheimer's Disease Center (RADC) at Rush University Medical Center. He received his Ph.D. in Medical Physics from the University of Wisconsin-Madison. Dr. Arfanakis' current research focuses on the development of human brain atlases, and application of multi-parametric in-vivo and ex-vivo MRI in aging and dementia. He is the Principal Investigator of the IIT Human Brain Atlas project and Principal Investigator of a study participating in the Small Vessel Disease Biomarkers Consortium. Dr. Arfanakis has extensive experience on MRI data acquisition, image reconstruction and processing, and has established a successful in-vivo and ex-vivo neuroimaging program for older adults. He serves as the MRI physicist for the MIND trial.